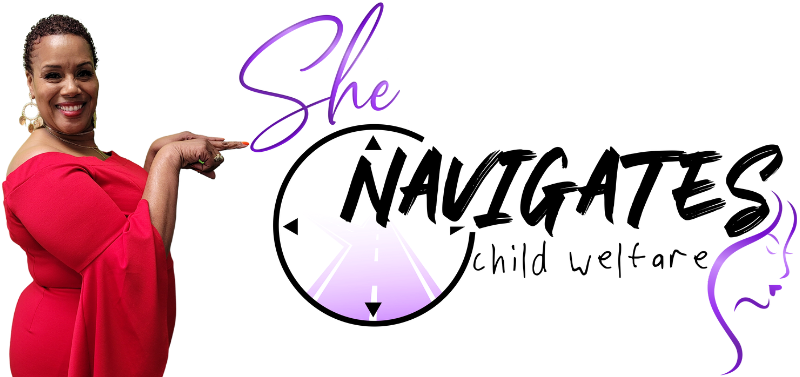 WHAT IS THE SHE NAVIGATOR PROGRAM?
Throughout the United States, children of color, and African American children, in particular are overrepresented in the client populations of child welfare agencies.  This "disproportionality" is a phenomenon that the LA County Department of Children & Family Services is diligently seeking to address and eliminate.
The She Navigator Program uses volunteers from the community to provide direct support and advocacy to families at any and all points of the child welfare system, serving as the link or bridge between the culture of the family and culture of the public child welfare agency.  She Navigators work with the agency to decrease the likelihood of cultural misunderstandings and to raise and address concerns around Disroportionality, disparties and fairness and equity issues.
WHO CAN SERVE AS SHE NAVIGATOR?
She Navigators are community members, ideally of the same culture as birth families, who participate in meetings to help families understand the procedures and expectations of the child welfare system.
She Navigators are individuals whose knowledge of DCFS and court systems will assist families as they navigate through the child welfare process.  The support and empower families.
WHAT WILL THE SHE NAVIGATOR DO?

Serve as advocates.

Emphasize the strengths of the family.

Work to increase the quality of the relationship between DCFS and families it serves.

Keep children safe from harm.

Prevent families from entering system, whenever possible.

Lessen the likelihood that children will experience extended stays in the system.

Help build strong support systems by encouraging families to participate in parent networks that focus on community organizing and self empowerment, and securing resources through linkages to public benefits, financial literacy programs and job training.
WHERE WILL SHE NAVIGATORS BE UTILIZED WITHIN THE DCFS OPERATION?
She Navigators will be assigned to work in several regional offices throughout the county based on the needs of the offices and the preferences of the volunteers.